About the company
TGH is a Part 145 FAA certificated Aircraft Instrument Repair center, with our headquarters, repair laboratories, avionics installation, and pilot shop facilities located at the municipal airport in Auburn, California. Since our conception in 1957, TGH has developed into a diversified aerospace business, capable of repairing a comprehensive mix of aircraft instruments, avionics, and fuel management systems for corporate, military, commercial business, and general aviation classes of fixed and rotary wing aircraft. TGH also offers our customers with a broad range of aircraft instruments and accessories for new outright and new exchange sales.
Company Biography
TGH is an FAA Certified Aviation instruments repair station specializing in the servicing and sales of aircraft instrumentation. Our primary product lines include: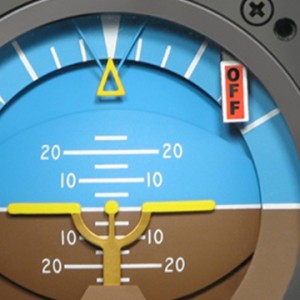 Navigation Systems:
Vacuum and Electrically operated Panel mounted gyroscopes
Electrically operated remote mounted gyroscopes
Panel mounted Global Positioning Systems
Auto-pilot systems and related components
Aircraft Engine and Performance Monitoring Instrumentation:
Rate of Fuel Flow Transmitters and sensors
Engine temperature indicators and sensors
Engine pressure indicators and sensors
Fuel quantity measuring indicators and sensors
Aural Warning Systems
Primary Flight Instrumentation:
Altitude indicators
Airspeed indicators
Vertical speed indicators
Aviation Communication Devices:
Panel mounted voice communication radios
Hand held communication radios
Navigation radio receivers
In regards to each of the above product lines TGH provides outright sales, exchange sales and repair services. TGH holds distributorships for most of the major manufacturers of the aforementioned product lines.
The company's repair shop customer base spans all areas of the industry from general aviation, corporate aviation and commercial aviation. The customer base is worldwide including airlines, parts brokers and maintenance facilities on five continents. TGH has also established itself as a valued supplier to the Department of Defense, NATO and to the General Services Administration.
TGH supports the Auburn, CA community by participating in the Airport Business Association, local events and through charitable contributions.